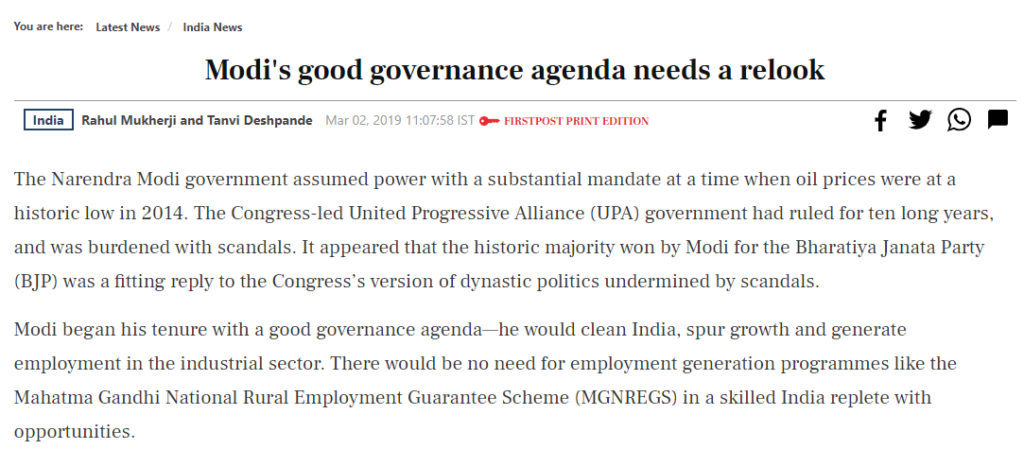 Global India Prof. Rahul Mukherji and Fellow Tanvi Deshpande publish article in First Post
The article analyses the current Indian government's governance agenda in serving the citizenry at large. The delay in publishing the National Sample Survey Organisation (NSSO) report on unemployment, a spate of senior-level resignations, the draconian shock of demonetisation and raises many concerns. Furthermore, the article deliberates about the support received by the poor in the country. The political quest for good governance seems to have lacked both winning ideas and competence. The article suggests that India's governance is a delicate balance between smart technocrats and the political class and good governance requires smart technocrats in the bureaucracy.
The article can be found here.